Return
September 07, 2022
Blog
S'well Celebrates International Day of the Girl with Karen Nyberg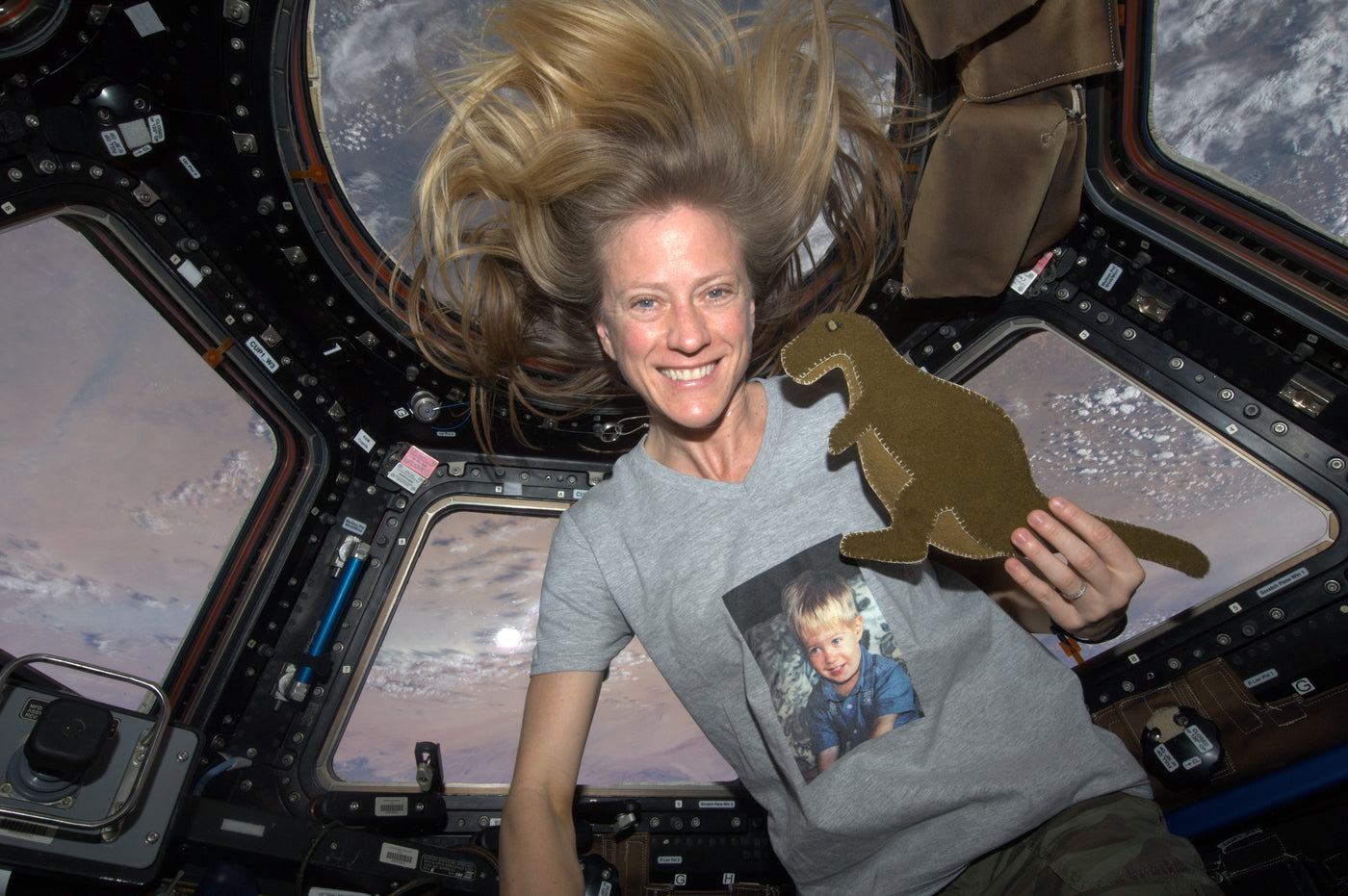 For International Day of the Girl, S'well has partnered with astronaut Dr. Karen Nyberg to launch the limited-edition Explore bottle, showcasing her amazing imagery taken from the International Space Station. In this Q&A interview, Karen shares thoughts on her career, inspiration and the importance of helping little girls (and all children) dream big.

Take a read below and pass it along to help us celebrate girls everywhere!
What does International Day of the Girl mean to you?
International Day of the Girl is an opportunity to stress the importance for girls to have dreams and for girls to be given opportunities – the same opportunities that everybody else has around the world. It is a time for us to foster those dreams and to let them know that nothing is impossible – they can reach for whatever star they want. It's also a chance for us to be role models and show them what can be done.  
Who were your role models as a kid? 
When I was little, my role models were the first class of female astronauts that were announced by NASA in 1978. I was 8 or 9 years old and that is when my dream started. I aspired to be them.  
How did you make it to NASA?
I studied engineering and, when I got into undergraduate school, I had the opportunity to work as an intern at Johnson Space Center. I jumped at the chance--working at NASA has been a goal my entire life!  

What made you want to become an artist?
When I was growing up, I had two primary passions – space and creating. My mom taught me to sew when I was 6 years old, and I used to sit in front of the TV drawing all the time. It was a natural evolution, after fulfilling my dream of going to space.  
Tell us about the image used for the Explore bottle?
The bottle uses a photo I took of a sunset from the International Space Station. It is one of the most remarkable and beautiful things I've ever seen in my entire life. Not just Earth from space, but the sun rising and setting – the changes in colors, the changes in contrast. The vibrancy is incredible!   Capturing it in a photo was very special to me. I think it is important to share experiences like these so others can see them and hopefully inspire more people to dream.  
What is your greatest achievement?
My greatest achievement is on a personal level. Meeting the love of my life -- my husband -- and having my son.  
What can we all do on International Day of the Girl to take action?
International Day of the Girl is a good opportunity for all of us to encourage girls – and all children! – to have dreams. We can help them get out of their comfort zone and do amazing things! It is also a chance for us to think about the future and to take actions that will make the world a better place for kids everywhere.  
"I learned early on that access to fresh perspectives and women leading by example could change lives. Thank you, Karen, for inviting us into your world and inspiring young girls everywhere to follow their dreams."
Founder and Executive Chairwoman Sarah Kauss    
SHOP THE EXPLORE BOTTLE