Return
September 07, 2022
Blog
#LiveSwell with these Game Day Recipes from LilSipper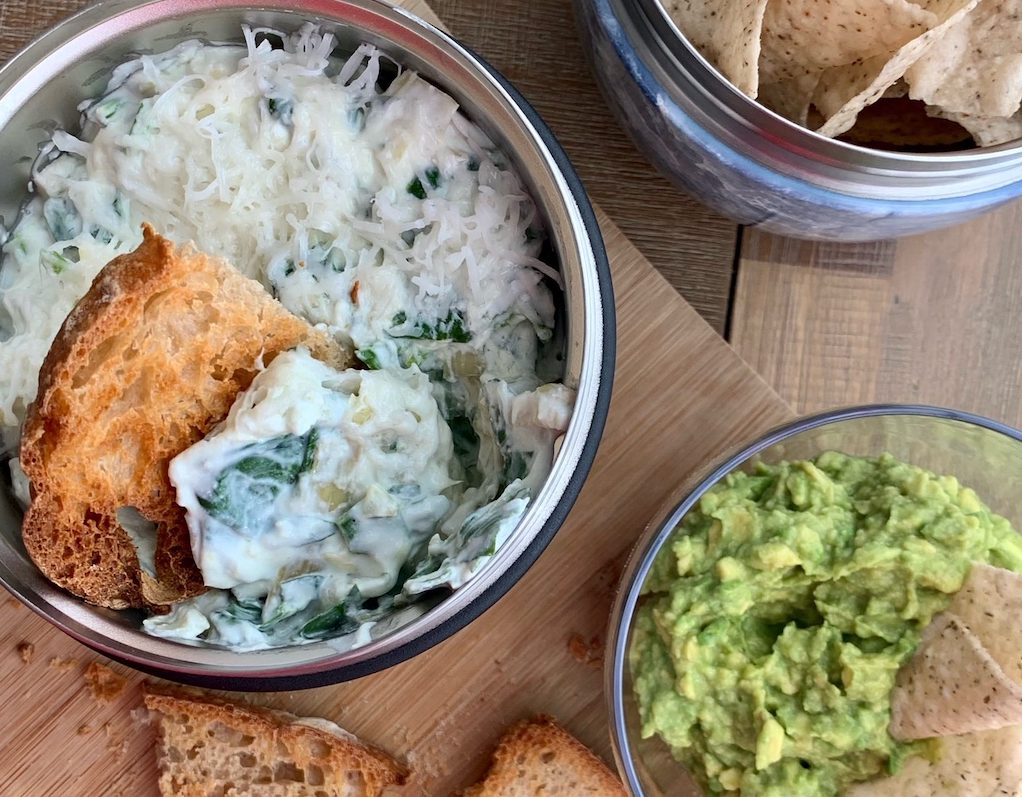 The ultimate showdown. The Big Game. The battle for the trophy. Whatever you call it, we know it as something better -- our favorite snacking day of the year! Every New Year we get to hunker down with football lovers across the country (and the world!) and enjoy recipes to last us all four quarters. 
This year, we worked with Bethany Ugarte, our BFF behind @LilSipper, who helped make sure S'well friends and families are ready for game day. Check out these recipes below!
LilSipper's Spinach Artichoke Dip
Ingredients
1.5 cups of full fat Greek yogurt

2 cups fresh spinach

1 can of artichoke hearts

1 clove of garlic

Goat milk cheese
Measure out Greek yogurt in S'well Eats Prep Bowl (it has marked measurements on the bowl for easy measuring!) and transfer to a saucepan. Shop spinach, artichokes, and garlic and add them to the pan. Simmer on lowest heat until spinach has wilted and the dip is warmed. Transfer the dip into a S'well Eats insulated bowl and top with grated goat milk cheese. Cover with container lid to keep warm until ready to enjoy.
LilSipper's Guacamole Dip
Ingredients:
2 XL avocados

Juice from 1/2 lemon

Sea salt to taste
Mash avocados, add lemon juice and sea salt to taste and mix well. Transfer guacamole into S'well Eats Prep Bowl, secure lid and refrigerate until ready to enjoy. You can also place an empty S'well Eats in the freezer for a few hours to chill, then insert the inner prep bowl which will keep the guacamole cold for longer!
Serve up and enjoy! We can't wait to see how you're using S'well during the Big Game. Make sure to tag us on social @swellbottle and #liveswell.